Rotation-Elevate-System
The licensed patent of our roation-elevate-system has all important compontents (ball bearing ring with slewing engine, distributor, hydraulic hoses and the lifting up cylinder) inside mounted. This leads to an optimal protected solution, equipped with a service cover and a simple and servcie friendly usage.
This system reduces the possibility of damages, is stronger with very compact dimensions.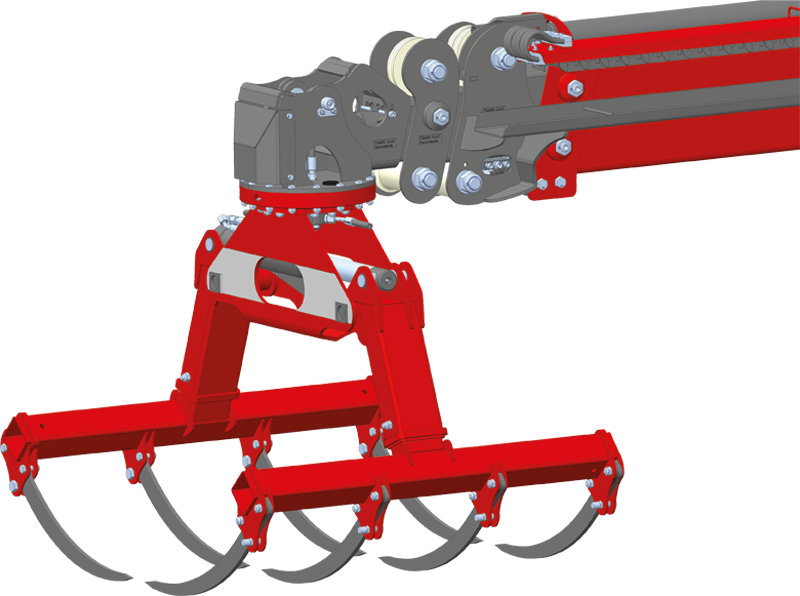 Compressive lifting cylinder with POWER LINK system
The Power Link system ensures that the crane still has a large lifting force even in extreme settings. As such, loads can also be lifted easily when the lifting boom is very flat.
Adjustable side directional control
All Types of the crane edition 2015 are equipped with extra glide plates with for a better side directional control. Their are easy and quick to adjust.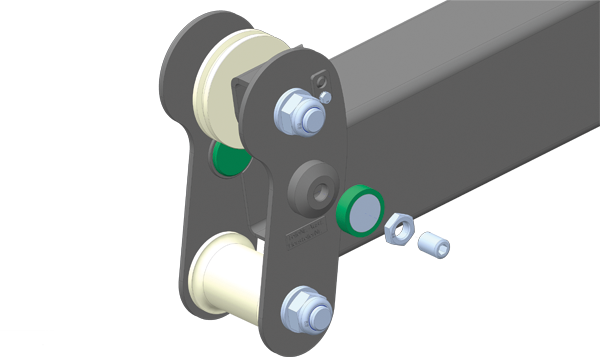 95 l hydraulic tank
The large hydraulic oil tank is constructed to minimise use of space and also delays oil heating.
2 LED headlamps (more light, less heat)
Two high-quality LED headlamps not only provide a better cone of light, they also use less electricity and produce little heat. Result: More light for less electricity and heat, as well as higher quality - comes as standard
Foot pedal integrated in the floor
All new crane models of the Edition 2016 has the foot pedal levers below the bottom of the crane cabin integrated.
Drink holder
Each crane is equipped with an drink holder.
High-strength rolled S700 square tubing
Square tubing, specially rolled by VOEST for STEPA, stands out for its high quality. The material is significantly stronger and more durable as seams are minimised.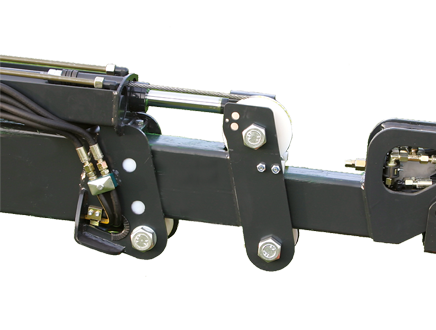 3D construction of all component parts
The construction of STEPA cranes is based on our decades of experience and supported by the use of the most advanced computer programs.
FEM calculation
STEPA cranes are developed and improved on the computer with calculations using the finite element method.