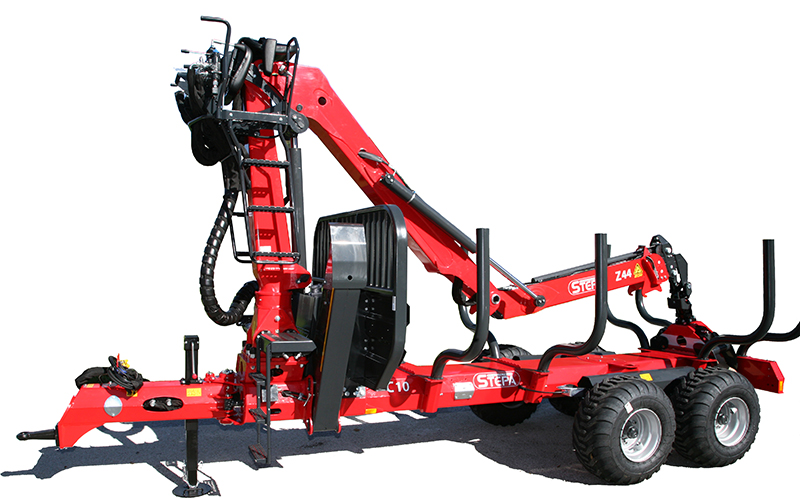 The forestry crane with an 8.0 m reach is available in two lifting classes. The options being a 4.2 or 5.2 to lifting moment. All are fitted with an Epsilon cylindrical slewing mechanism. The main benefit of all Z cranes with articulation is the significantly greater lifting capacity, particularly in the upper part of the boom position. You can read more about this in the highlights.
Specifications
articulation between column and lifting boom
patented EPSLINK
4.5 t rotator
large slewing torque of up to 20kNm
S700 fine grain steel rolled by VOEST
low tare weight and large lifting capacity
quality and expertise from Austria
cathodic dip-painting & powder coating
safety equipment (emergency stop, etc.)/li>
The new FZ cranes from STEPA has an larger lifting moment up to 8 mt and a reach of 9.0 m. This not only means that larger timber can be lifted, it also means that work can continue downwards on steep slopes.
Specifications
articulation between column and lifting boom
patented EPSLINK
4.5 t rotator
large slewing torque of 20kNm
S700 fine grain steel rolled by VOEST
low tare weight and large lifting capacity
quality and expertise from Austria
cathodic dip-painting & powder coating
safety equipment (emergency stop, etc.)/li>