Patented articulated drawbar
The patented STEPA articulated drawbar prevents unwanted damage occurring to the drive shaft and pump. The drawbar's hoses and cable, as well as the lights, are also protected within the drawbar itself.
Strengthened front grille
Since January 2016, STEPA has made the front grille up to 100% stronger. As such, STEPA's front grille is one of the strongest on the entire forestry trailer market.
Cathodic dip-painting & powder coating
All main components in STEPA forestry cranes & forestry trailers are cathodic dip-painted and powder coated. This high-quality type of paintwork guarantees that STEPA products will still look good after years of use and helps keep the resale value high.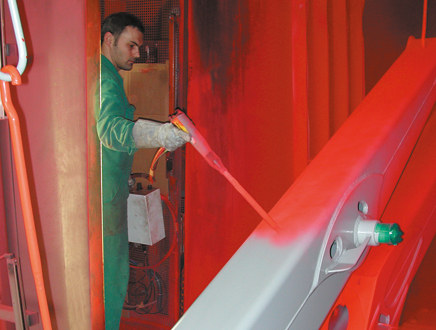 LED rear lights
Since January 2013, STEPA has installed FHL forestry trailers with LED rear lights as standard. This means you no longer have to deal with defective bulbs and can benefit from the longer life of LED lights.
Robust flap-down stabiliser
STEPA's flap-down stabiliser is stronger and better protected due to its closed-body design. The ideal design of the flap reduces the pivot radius and provides a short support with a large reach.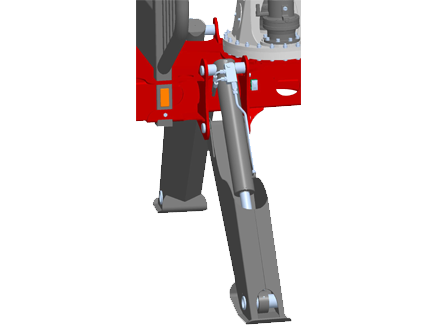 Bronze bushings
Important bearing positions are executed with high-quality bronze bushings. Lubrication channels enable ideal distribution of grease. Long service life guaranteed!